The Cruising Chauffeur
The Cruising Chauffeur function gives vehicles the ability to take over the driving task on highways in accordance with national traffic regulations.
A part of the division of tasks between the driver and the vehicle is that the driver takes over driving at the end of the stretch of the highway. This handover is initiated by a specially developed human machine interface that is also being tested in the vehicles. Aside from all common questions, the most challenging one was the question of how to design the handover situation from automated to manual driving mode. To bring the driver back in the loop mentally was special for the user interface design apart from the whole HMI interaction concept: What information is the most relevant one in what phase during the handover procedure? Where should we display what kind of information? Within the digital instrument cluster, Head-up Display, …?
ROLE
I was working within an interdisciplinary team as the Lead UX/UI Designer, and I was responsible for designing all the displays within the text vehicle, including visual design and motion graphic design.
CHALLENGES
One of the first automated driving HMI concepts in the industry
Usability testing with users in real traffic conditions
SAE level developed in parallel the project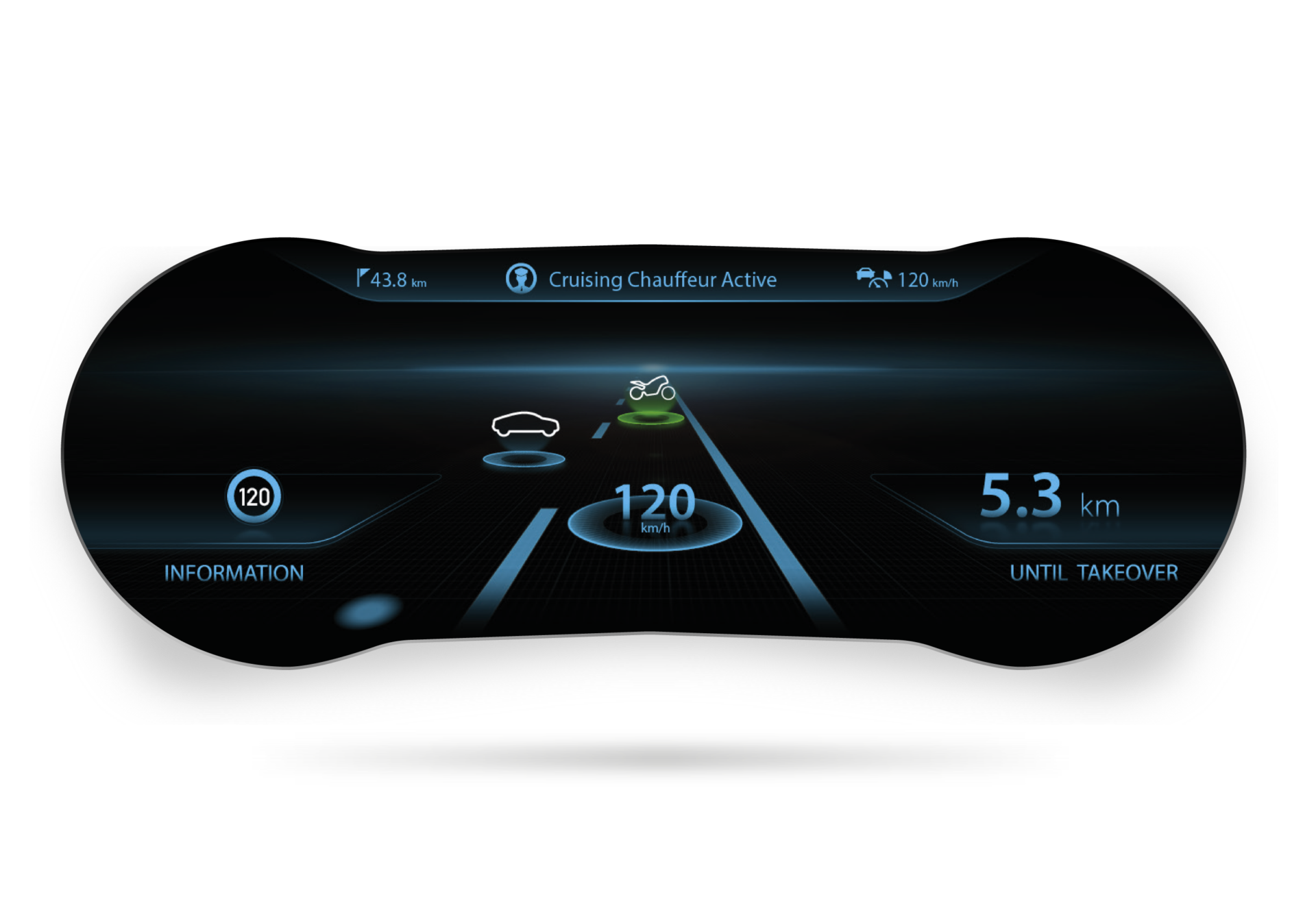 Usability Testing
"Wizard of oz" usability testing of the HMI concept for automated Driving Level 3+ on real traffic conditions.
Demo vehicle
Testing the real HMI system in a real functional test vehicle.



More information

If you would like to learn more about the Cruising Chauffeur by Continental Automotive GmbH, please follow the website: